OUR COMPANY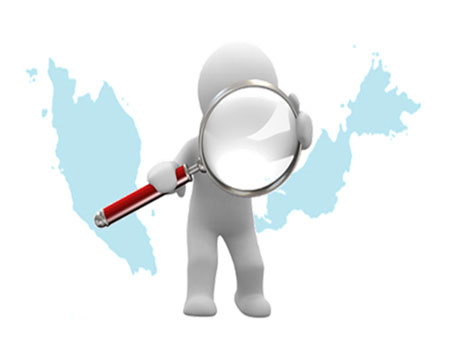 Darmani Adjusters & Investigators (M) Sdn Bhd is an independent insurance loss adjusting and investigation company with a reputation for carrying out duties with absolute integrity for the past 34 years. We provide equitable, fast and independent claims management and loss adjusting service, embracing all categories of claims while specialising in niche areas of the market.
In the conduct of our business as a service provider to the industry, we do best in focusing on our strengths to provide a wide range of insurance loss solutions and advice, conforming to the codes of professional conduct and practise.
We in Darmani have a capable and responsible team to provide fast, flexible, response to all your insurance claims needs. We use all of our resources, experience, wit and courage to deliver outstanding results to our clients.
Darmani in the recent years as a service provider have grown and developed in providing superior service with experienced and specialised staff. Our recent development of compatible IT software systems have also been moulded to our client's requirements. Our aim in success and mission has been to forge long-term, productive and effective working relationship and by constantly seeking to improve levels of communication. We provide loss adjusting services for General and Takaful Insurance companies.
OUR VISION
To be recognized as the Malaysia's leading provider of custom claims and administrative solutions.
OUR MISSION
To be the service provider of choice by delivering the highest quality claims and administrative solutions to our valued Principals.

In pursuit of this mission we believe in:
Acting responsibly, with honesty and integrity
Providing value-added services to our clients
Open, positive communications with our clients and associates
Recognizing the value and contributions of all our associates
Providing a safe and healthy work environment
Commitment to continuous learning, improvement, and innovation
Providing long-term, profitable growth for our shareholders
Educating others by the example we set
OUR APPROACH
Darmani has set new standards in loss adjusting and surveying services. We are thorough; exploring every possible avenue before making recommendations. We are innovative and collaborative, often suggesting ways forward which haven't previously been considered. The most effective solutions often result from open discussion with our clients and we ensure that regular communication is maintained. We never believe that we know all the answers and offer completer ongoing accountability.

The consistent growth of Darmani since its founding is evidence of how clients value our dedication to high quality service. The most important factor in determining quality of service is people. The range of our expertise allows us to put together the ideal team for any particular work wherever it is located in Malaysia.

Our adjusters are committed and attuned to understanding each of our clients' needs. We recognize that today's claims cannot be met solely by traditional responses; instead, they require an innovative and responsive approach in order to bring about expeditious and fair settlement mutually agreed by all parties.